This scriptural account does not describe a man out of control, in a fit of anger. In contrast, fits of rage and anger are what average people do — and NOT what the Son of God did. Here's the good news: With the Savior's help and through His redeeming miracle, we can be like Him. Jesus will make "new creatures" (2 Cor. 5:17) of those who believe in Him and follow Him.
The English word "anger" comes from an Old Norse word "angr" meaning: "affliction or sorrow." The word "anguish" originates from the same root as "anger."
Anguish = A very great physical pain; great suffering or distress.
The obsolete definition of anger as "affliction or sorrow," is appropriate to the context of Mark 3:1-5, the only Bible account that attributes "anger" to Jesus.
When the time is Right, when you feel in your heart to do so, please share my words with your mother; then, with her permission, I will gladly answer more question you may have, or answer questions your mother may have.
Sincerely,
Dr Matt
Matt Moody, Ph.D.
Social Psychologist
* * * * * * *
Dr. Matt offers telephone counseling that will fix your problems fast!
The Greatest Prize
for Life's labors isn't
in material possessions
or impressive accomplishments,
but in the progress of personal character.
You labor for your own becoming, this is your richest reward.
Who You Become is your greatest possession,
make it your Masterpiece!
(Changing Your Stripes, 2nd Edition, page 274).
The book, "Changing Your Stripes" presents principles for getting out of
the ditch in which you've been dumped (the difficulties of which you are a victim), and
the ditch in which you've jumped (the difficulties for which you volunteer).
"Mastering a challenging situation
is ultimately a matter of
mastering yourself!"
- Matt Moody
"Changing Your Stripes," teaches you the principles that lead to lasting change,
making you a new kind of creature capable of communicating
with calm, even as storms of contention swirl.
If these principles resonate and ring true,
then . . . this book is for you!


Sold Exclusively
through this website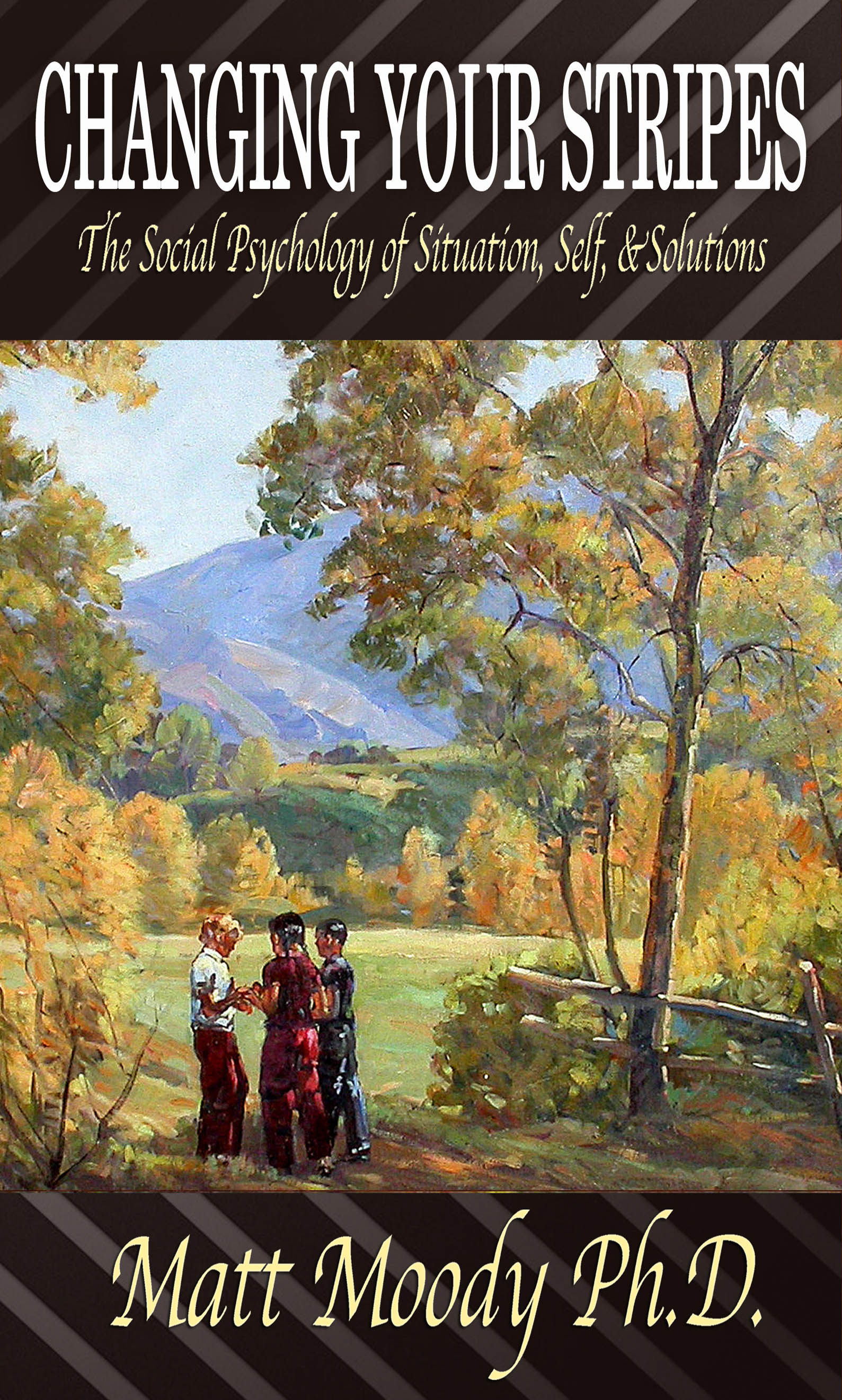 Changing Your Stripes is a
unique reference book that will help
you understand, . . . and solve all of
Life's ever-appearing problems.
Here are more reasons to buy
Changing Your Stripes


Social Psychologist & Personal Advisor