Becoming Who You Are: Returning to Your Innocent Beginnings
by Matt Moody Ph.D.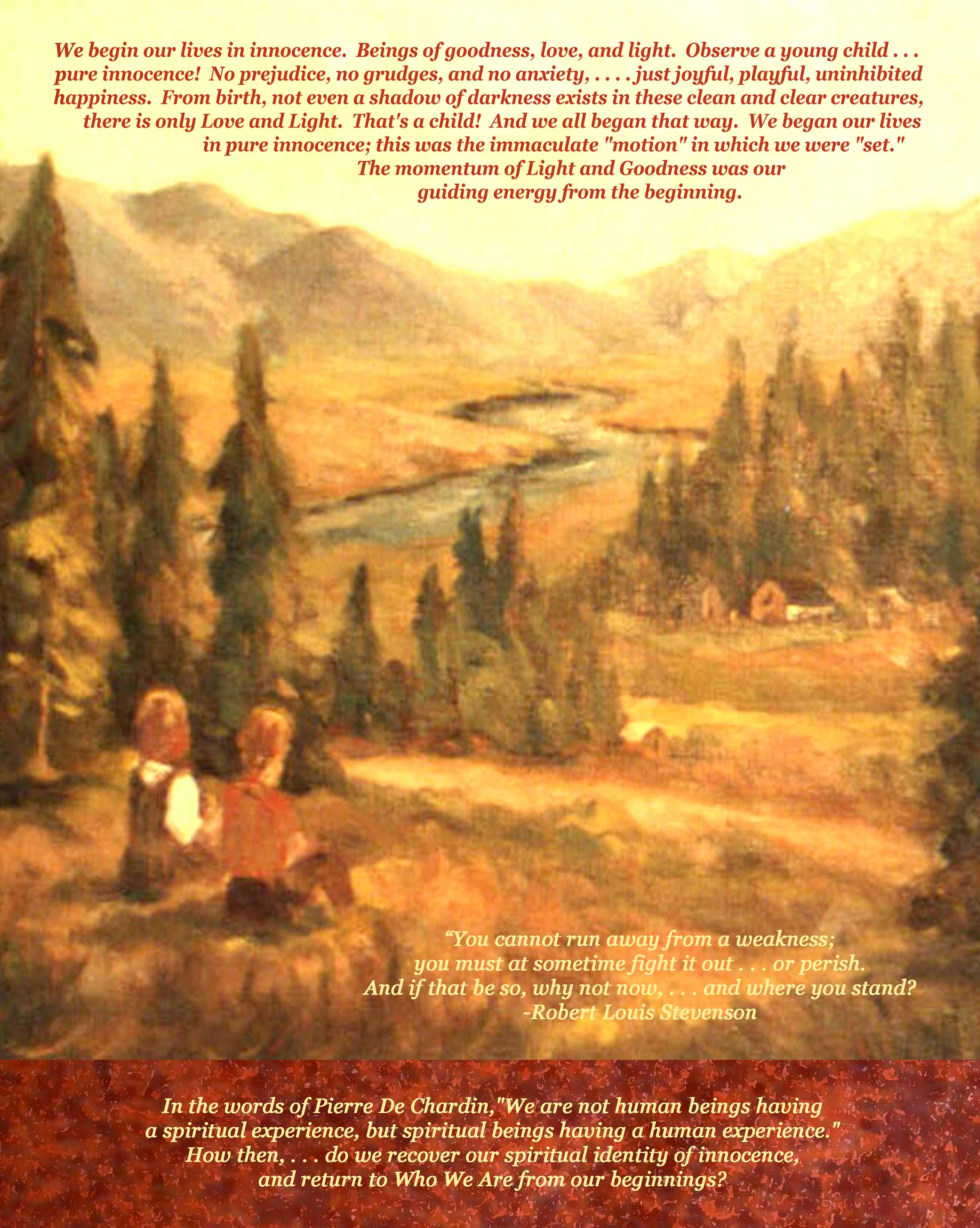 Return to A Self-Defeating Trap.
Free Email Advice from Dr Matt

Einstein's Mind Bind!
by Matt Moody Ph.D.
Impaired perceptions inevitably lead to flawed solutions. The reason why people do not—and sometimes cannot—find their way out of a problem is explained by a conundrum I call, "Einstein's Mind Bind." In short, you can't change your mind . . . using the same mind that needs changing; neither can you fix a situation, using a mind that needs fixing. Here's how this bind of the mind . . . was stated by Einstein:
* * * * *
"We cannot solve our problems
at the same level of thinking which existed
when the problem was created."
* * * * *
This means, in order to solve any problem, a paradigm shift is required! A shift from the way of thinking that was capable of creating a problem in the first place . . . to a way of thinking that can perceive a new perspective. Further, thinking that you can solve Life's most important problems with your "thinking," is itself a problem.
When confronted with a crucial issue, some will say, "I need to figure things out, I need a strategy." Using your head is a good approach for solving problems of algebra, but not for solving problems of anguish. The mental mindset used to create an interpersonal problem cannot be used to solve it. As long as the head remains disconnected from the heart, people will proceed to solve their problems in precisely the wrong way; they will be beset with a blinding mental block that breeds more perplexity.
But from whence comes a mindset capable of creating chaos? It could be a function of shear ignorance—that's one possibility—and the other source is betrayal.
(Changing Your Stripes, 2nd Edition, page 175)
Return to A Self-Defeating Trap.